"Rettet den Regenwald [...] is a politically independent environmental organization that is dedicated to the rainforest peoples and their habitats. We receive no assistance from the government or businesses and rely solely on donations to fund our operations. Around 3500 people currently support us with donations on an annual subscription basis, while thousands more have made individual pledges, large and small."
Support by the Opal Rainforest collections
For more than 14 years we have been supporting the "Rainforest Rescue" with our Rainforest collections.
In 2019 we were able to hand over the accumulated check of 210,000 EUR together with our business partners to "Rettet den Regenwald e.V.". We thank all companies, dealers and knitters who supported us.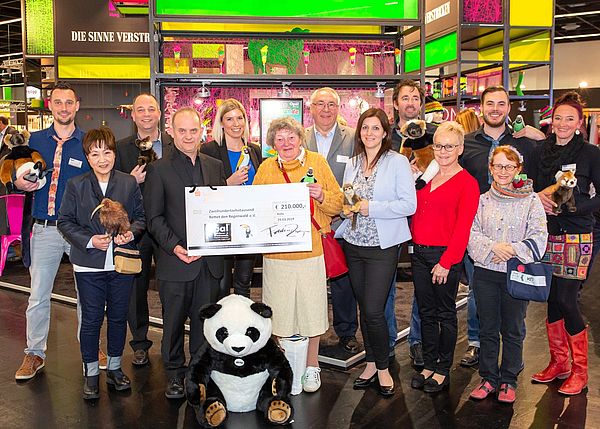 Sustainable in every ball
Not only the association "Save the Rainforest e.V." is actively supported by us and our customers - the migrant shepherds of the Swabian Alb also benefit from our work.