The Schafpate-project started in 2008 and can be split into two parts: The sheep sponsorship and the wool project. Both parts are closely linked.
Everybody has the possibility to start a sheep sponsorship and to give "their" sheep its own name. The sponsorship costs 60 € per year and the sponsor gets back a gift in value of 20 € each year they sponsor a sheep. 25 € is allocated to an additional account. This money ensures fast and unbureaucratic help is readily available to the sheep farmers which take part in this project (see declaration). With your sheep sponsorship you support the migratory sheep farming and the preservation of the unique landscape of the Wacholderheiden on the Swabian Alb. It is also our goal to increase the quality of the wool from the german merinolandsheep, for example, by buying suitable breeding stock.
Because of the already increased quality of the wool, the sheep farmers gain more money with the shorn wool. We, as a yarn manufacturer, buy some of the wool and process it into our beautiful printed Opal sweater and sock wool, which is sold all over the world. With this project we keep jobs in Germany, the sheep farmers are supported, and in addition to this, active environmental and nature conservation is continually being pursued. The Schafpate badge documents the path from the sheep farmer to the consumer. The sheep farm of the family Smietana takes care of the Schafpate sheep. Every year there is a meeting at their sheep farm, where all the sponsors can visit their sheep and get to know the work of a sheep farmer.
das 9. Schafpatentreffen fand am Samstag, 15. September 2018 statt

wir blicken zurück auf ein wunderschönes 9. Schafpatentreffen am vergangenen Samstag. Bei traumhaftem Wetter haben wir mit Herrn Kühnhöfer eine Führung über die Dudelebene gemacht. Die Dudelebene ist dieses Jahr zum Naturschutzgebiet ausgewiesen worden und ist ein fast unberührter Fleck Natur. Die Pflege der Dudelebene haben Familie Smietana mit unseren Patenschafen übernommen. Neben Silberdisteln und Wacholdersträuchern konnten wir die schöne Elsbeere bestaunen. Das weitausladende, tiefgründige Wurzelwerk der Elsbeere lockert den Boden und festigt das Terrain für benachbarte Baumarten. Elsbeerblüten ziehen viele Insekten an und sind eine bedeutende Bienenweide. Die Früchte bieten im Herbst Nahrung für viele bei uns überwinternde Vogelarten. Das Laub verrottet rasch und trägt somit zur Verbesserung des Waldbodens bei. Neben den Buchen ist die Elsbeere mittlerweile ein wichtiger Bestandteil der Heideflächen.

Bevor wir die Patenherde besucht haben, gab es eine gemütliches Beisammensein mit Kaffee, Kuchen, Butterbrezeln und weiteren Leckereien am Schafhof Smietana. Dort wurden wir zum 10-jährigen Schafpatenjubiläum mit einem Sekt begrüßt. Auch wir haben es uns nicht nehmen lassen und Herrn Kühnhöfer und Familie Smietana ein Geschenk für die jahrelange Zusammenarbeit überreicht. Vom ersten Tag an ist der Schafhof Smietana das Zuhause der Patenschafe, Familie Smietana organisiert mit uns die Patentreffen und ist unser Ansprechpartner für alle Fragen rund ums Schaf.

Der Besuch bei den Patenschafen ist natürlich immer etwas ganz besonderes. Schäfer Franz war mit den Schafen auf der Steinheimer Heide unterwegs, ganz in der Nähe des Schafhofs, und hat uns herzlich Willkommen. Andrea hat alle Fragen zur Wanderschäferei beantwortet und es war genug Zeit zum Beobachten, Streicheln und Fotografieren.

Zurück auf dem Hof hat Charly uns eine Schafschur vorgeführt und wer wollte, konnte sich noch im schönen Hofladen umsehen und einkaufen. Im September und Oktober kommen viele Lämmer zur Welt, die Ablammbuchten (ebenfalls von den Paten bezuschusst), waren im vorderen Stallteil aufgebaut, und wir konnten die süßen, teils erst einige Stunden alten Lämmer, anschauen.

Es war ein erlebnisreicher und schöner Tag, mit vielen neuen Paten und auch welchen, die seit Jahren zu den Treffen kommen.

Herzliche Grüße aus Hechingen
Ihr
Frederic Zwerger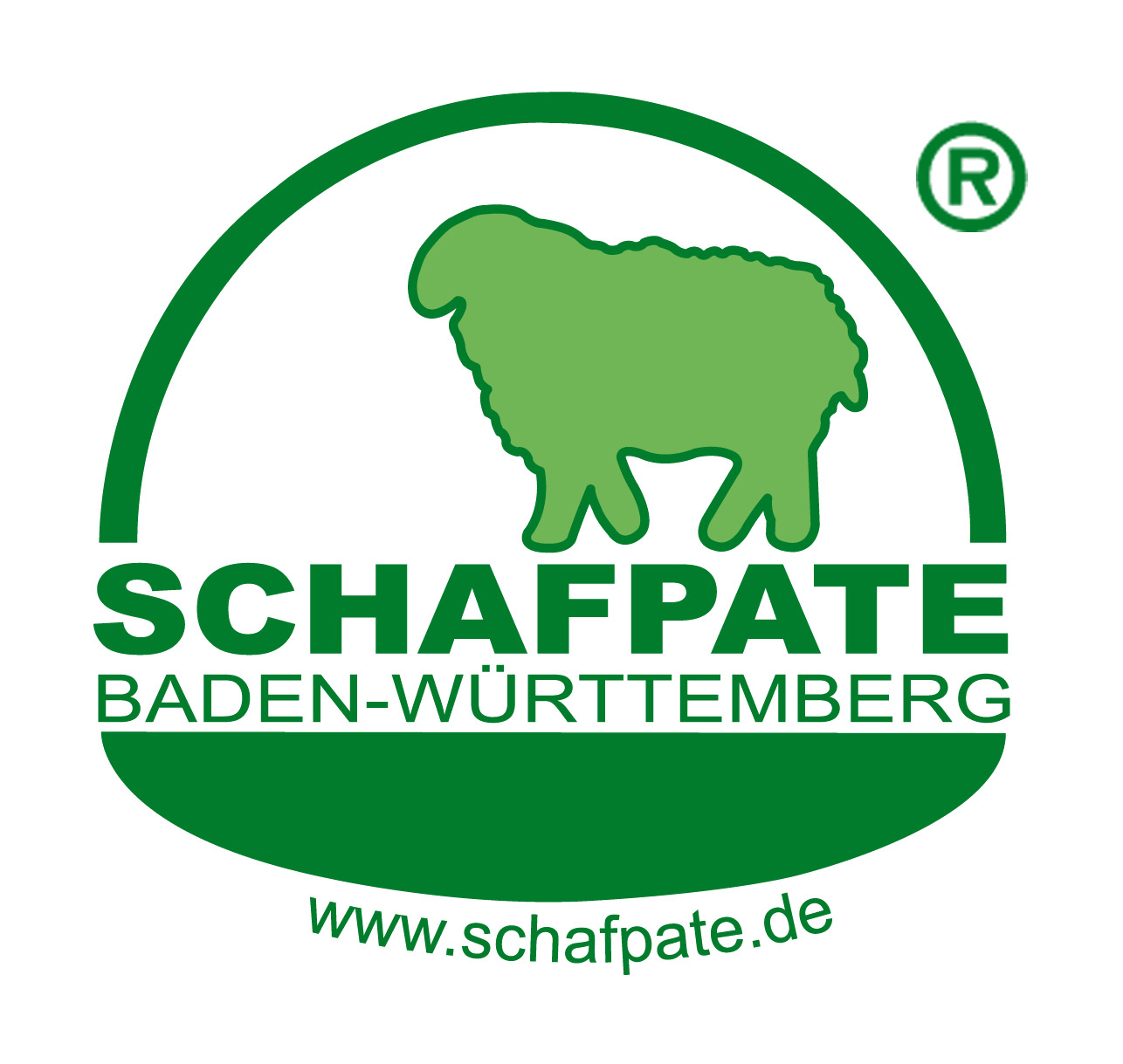 Schafhof Smietana
Unsere Schafpatenherde wird vom Schafhof Smietana betreut, wo auch das jährliche Schafpatentreffen mit Mondscheinmarkt veranstaltet wird. Dort können alle Paten und Interessierte die Schafe und die Arbeit eines Schäfereibetriebes kennen lernen.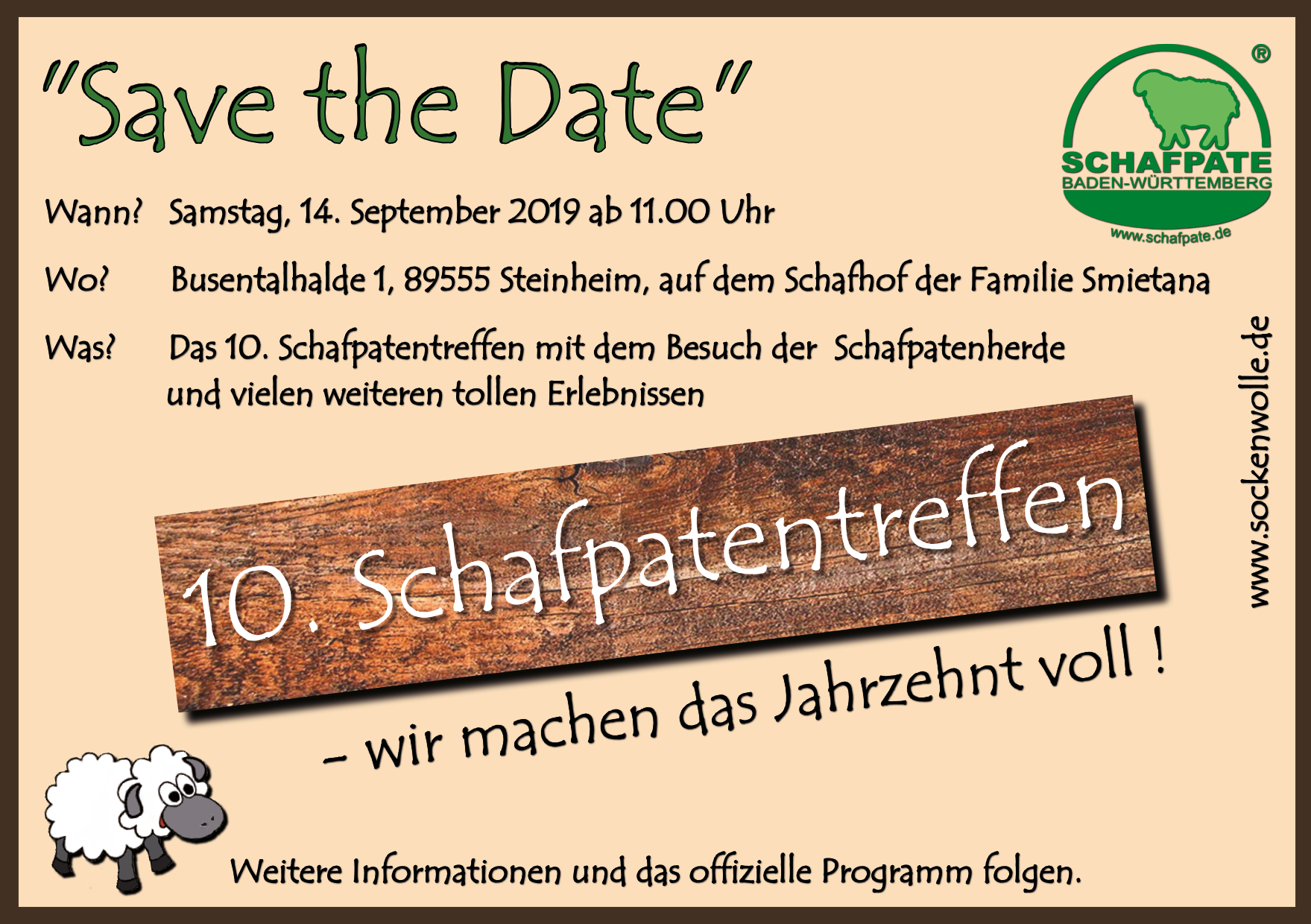 10. Schafpatentreffen am Samstag, 14. September 2019
Für Schafpaten, Freunde, Interessierte und Förderer der Wanderschäferei

Hier finden Sie das Programm