The Schafpate-project started in 2008 and can be split into two parts: The sheep sponsorship and the wool project. Both parts are closely linked.
Everybody has the possibility to start a sheep sponsorship and to give "their" sheep its own name. The sponsorship costs 60 € per year and the sponsor gets back a gift in value of 20 € each year they sponsor a sheep. 25 € is allocated to an additional account. This money ensures fast and unbureaucratic help is readily available to the sheep farmers which take part in this project (see declaration). With your sheep sponsorship you support the migratory sheep farming and the preservation of the unique landscape of the Wacholderheiden on the Swabian Alb. It is also our goal to increase the quality of the wool from the german merinolandsheep, for example, by buying suitable breeding stock.
Because of the already increased quality of the wool, the sheep farmers gain more money with the shorn wool. We, as a yarn manufacturer, buy some of the wool and process it into our beautiful printed Opal sweater and sock wool, which is sold all over the world. With this project we keep jobs in Germany, the sheep farmers are supported, and in addition to this, active environmental and nature conservation is continually being pursued. The Schafpate badge documents the path from the sheep farmer to the consumer. The sheep farm of the family Smietana takes care of the Schafpate sheep. Every year there is a meeting at their sheep farm, where all the sponsors can visit their sheep and get to know the work of a sheep farmer.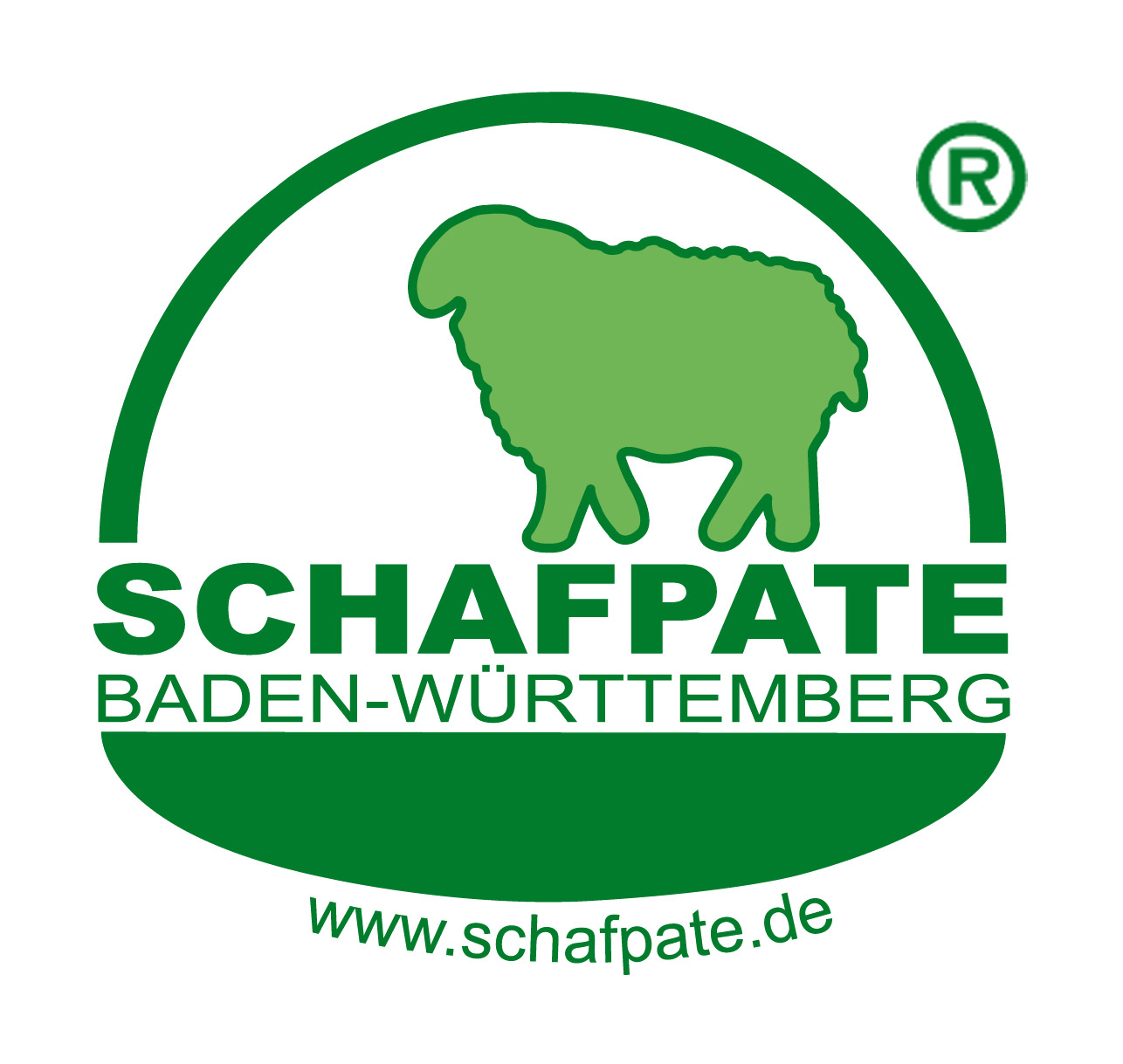 Schafhof Smietana
Unsere Schafpatenherde wird vom Schafhof Smietana betreut, wo auch das jährliche Schafpatentreffen mit Mondscheinmarkt veranstaltet wird. Dort können alle Paten und Interessierte die Schafe und die Arbeit eines Schäfereibetriebes kennen lernen.