We take responsibility
Sustainable Production at the highest quality.

Short introduction to our company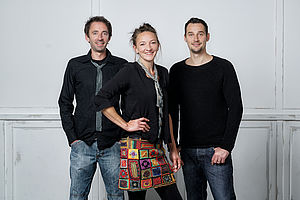 We are a familiar & medium sized yarn printing company managed by its owner Frederic Zwerger. We have about 26 employees which are very engaged.Our worldwide well-known brand is Opal sweater & sock wool. Our common composition is 75% wool / 25% polyamide in different thread sizes (4-ply, 6-ply and 8-ply). But also other compositions with polypropylene, cotton, silk or bamboo are known.Our company is based in Hechingen / Germany. Our whole production (printing, washing, steaming and balling) including sales and marketing is based in one location, therefore we are able work flexibly and it is possible to act quickly and competently on the current market situation.
The world of Opal is colorful and unique.